I'm sure you've seen, heard, read thousands of review, article of all sorts about GDI.ws income potential. Some of these so called reviews are even ridiculously label as "scam" like "GDI is a Scam" and such as it attracts inquisitive people a lot more than the usual all praise reviews. Basically, if any one come across these reviews they're more likely end up reading what GDI's income potential is all about. To get straight to the point GDI.WS is not a scam, its actually a legitimate home based business opportunity. And I've been fortunate enough to be one of its affiliate since March of 2005 and receiving residual income ever since. I've decided to make a particular post about GDI.ws and more importantly its pros and cons, something that majority of the reviews and articles don't usually cover.
So much for the brief straight to the point introduction let's begin.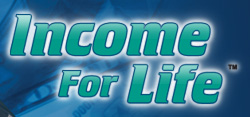 Home Based Online Business Opportunity has been around for a long time, since internet came into being. You may have heard about online successes from particular individuals who manage to capitalized on what was seen then, just another mode of digital communication and information sharing platform. And I guess its pretty safe to say that those individuals who created the information super highway never thought that anyone who had access to internet like today can manage to earn a living by his or her self and strangely enough "at home". What I'm trying to say,  is that the massive potential of unlimited proportion that the internet brings to any individuals in terms of financial opportunity is mind bugling. Throughout the years, I've seen a lot of businesses carried out by individuals and even huge companies on the internet. Companies big and small learn to capitalized the internet and give their company a more broader reach to attract potential customers. One of the most fascinating potential of the internet as I've previously mention, is the ability to financially empower any individual. Indeed, a common housewife may not be so common if she is earning more than her husband. Or that an everyday ordinary guy quits his job because his monthly wages is nothing compare to what he earns online and the list of success story goes on.  To be honest, I'm sure anyone who read this might probably react and say. Yeah right…as if.



Will, I won't blame you for think so. As the Internet is a platform of opportunity it also attracts people of sinister intent. Probably those who think skeptically about any online business opportunity in any form are those who got victimized by this online scammer or have known someone who unfortunately got scammed or just being naturally skeptical. Admittedly, there's an ever increasing number of individuals who claim to be scammed and victimized by these online scammers. Then again, there are cases where an individual cried "scam" after interring into a certain legitimate business, the reason being is that he or she failed miserably on said venture, hence the conclusion . Such cases are common and probably comprise more or less half of the 95% failure rate of newbie or would be online business entrepreneurs. And that is fact!!! Something one should take into consideration, even if we are talking about GDI'ws online opportunity.


GDI.ws is probably one of the most fascinating and undoubtedly one of the most underestimated and underrated online business opportunity to date. Of course, reason behind this one of a kind opportunity varies from one individual to another. In fact it is one of the most cost effective and most profitable online business opportunity since its inception.
Underestimated and Underrated
As I've mention, reason behind these vary from individual, but I guess its safe to say that the reason why its being underestimated and underrated by some if not many. Is because of the fact that it cost less which is a good thing to begin with but it also earns less (1$ per individual). Compare to other extremely complicated online opportunity schemes, that yields more and by all accounts cost more than an arm and a leg and often times your neck if needed. OK!, Lets put it this ways, if you where to choose between two online opportunities where one allows you to earn, let us say around $5 or more per person compared to GDI's $1 per person. Which opportunity would you like to bite on? Of course this is just a sample that is based largely on facts.
There are indeed opportunities online that offer these mind bugling incentives and services varies from selling ebooks, wellness products among others. All of these high yielding incentives however cost considerable start-up investments and more often times continues investments on your part, and in due you'll begin to realized its impracticality. These sort of business scheme work well with expert online marketers who knows the complexities of online marketing in long term or short term planning, but not for those who just started into online home based business hence the high percentage of failures, because they are attracted more of the possibilities, without thinking of their own capability to go through the rigors of online marketing, of course the same thing could be said to GDI online opportunity the only difference is the low cost you lost if you fail your GDI online opportunity as compared to losing more on high cost, high incentive opportunities. Being said,  its also a huge draw back to any online entrepreneur particularly the new comers as it requires more time in convincing prospects because of the high cost of start up investment. Though I'm sure these high cost programs have an automated system of persuasion built-in to their business to ease the time consuming pressure for its marketers but the high cost of these program lessen the retention of every successful sale. Of course we need to take into account the product or service that was sold in the first place which is also a factor in customer retention.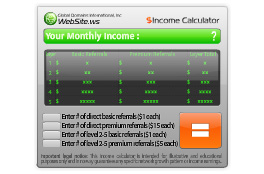 GDI.ws on the other hand has a 7 days free trial period, what this does is that, it gives the GDI marketers the ability to fully access everything including the business opportunity. It's basically a chance to get your feet wet first before you take the big dip, in sharp contrast to other business opportunity that charges $30, $50 to even a $1,000 out right. It's like taking a dive on a shark infested water, wearing a big smile on your face and with a capital L on your forehead.
Another thing to point out is that majority, that is to say those who failed in online business have for the most part one thing their heads. And that is to get rich fast. Which is sadly a myth in online home business, though admittedly there are actually cases in which a certain entrepreneur do make it big time. But they are rare, extremely rare at any rate they did not hit big without hard work poured into the business, something that many online opportunities failed to mention.
The Pros and Cons of having GDI.ws business
The Cons
-          GDI.ws is not get rich quick business opportunity, it would be nice if it is then again if you manage to work hard enough and achieve good results that may not be the case.
-          1$ per person, though there is a pro version in which one can earn more than a $ per person.
-          Less room to maneuver, because of the simple compensation system you have little room to earn other that the $1 per person. Unless you get cash bonuses.
The Pros
-          7 days free trial period, like I said having a free trial allows you to make a better decision wither or not you'll go for it fulltime. Personally I think it would be very beneficial for GDI to have a free trial for a whole month. Then again they are the one's doing the math so this particular opinion doesn't really count.
-          Low cost start up only $10 and a $10 monthly recurring payment.
-          Unlimited income potential. 5 levels deep and unlimited number of the 1st level.
-          Income for Life, basically as long as you have people under you using GDI.ws then your basically earning a residual income. And the more they are the happier you'll be.
-          Income bonuses, other than getting the usual perks, successful GDI marketers are given bonuses after achieving a number of new and confirmed GDI clients. Any GDI marketer can earn unlimited amount bonuses provided they met GDI criteria.



Shocking truth about the 95% failure rate for online marketers.
It's a known fact among seasoned online marketer and those who intent to be one should take this to heart. I have no intentions of discouraging anyone, but I think it best to lay it out in the open. All I'm trying to say is that the 95% failure rate happens to any form of online network marketing business including GDI. Indeed, in all my years in GDI I've seen my income fluctuate from all time high to all time low and vies versa. And as much as you'd like to help or do something about it. The fact is you really can't and it goes the same for every single business opportunity and GDI is not exempted from it. So basically, the high failure rate has little to do with whatever company your in, in this case GDI.  Those who joined GDI or any online opportunity seem to have a very high expectation about the business. Though this is pretty much expected, such expectation is never coupled with extra effort from the individual itself.  Most as I observe, tend to ask to much tactical support or the lack there of, either from their up-line or from the marketing tools the company offers to its members, and even a disturbing number of people just set there and wait for a miracle or some sort.  Some even have the impression that their up-line would help them without taking into account the possibility that the particular up-line may be on the same level in terms of capability as the down-line. Cases like these doesn't happen with GDI business opportunity alone but more of a general occurrences throughout the online marketing business. And no matter how cheap and profitable the business is or the level of support the business gives, it only comprises 10% of what an individual needs to do in order to succeed.
Question
How do I avoid the 95% failure club? And be a member of the 5% success club.
Here's my Criteria
10% – support from up-line if any or marketing tools provided by GDI or what ever opportunity you are in. Be mindful that support from up-lines if there is any and or marketing tools from the opportunity you are in could only go so far but never all the way and often time doesn't really work as much as one could possibly hope, because of the ever shifting trends in network marketing.
20% – Capitalization of what ever information given to you by your up-line if any or the marketing tools provided by GDI or whatever business opportunity you are having. Capitalization means taking in everything what the opportunity has provided as a means of foundation while taking into account the current trend in online network marketing, the possibilities and the disadvantages of each trend. Basically its knowledge base of everything related to your business, your market, and online business trend.
30% – Is the individual ability to adapt to changes such as trends in the network marketing world and the ability to create you own marketing systems to suite the current trend, or create the trend altogether.
40% – work, work, work most people who joined online network marketing has the basic impression of living the ultimate dream of lazily lounging about in big houses, expensive cars, going on a long vacation, of course this is pretty obvious outcome. That is to say if a certain specific criteria is achieved and that is success obviously, but how to get this perks is another thing, all of which are byproducts of "HARD WORK"
The will known Secret and The Solution
Website Traffic is the key to any online business success be it GDI or whatever. How to achieve that massive traffic however is another thing. And that has been a great challenge to every marketer hence. No matter what marketing system, technique or who is it from it all boils down to one basic fact and that is website traffic. The more web traffic a person generates the more likely that he'll earn. There is no such thing as a shortcut in generating massive income. If you ever believe that there is such a shortcuts then you've just got scammed. There are many ways to increase traffic of your website. Some of which require additional money to dish out. And I can tell you this top internet marketer made addition investment of how to generate web traffic before everything else. The information they got from their traffic generating investments has undoubtedly propelled them to success.


GDI.ws online business opportunity is a business one can actually count on, if worked on properly. It can provide and deliver massive income potentials if you work hard. Some GDI marketer created system where in they can integrate their GDI business along with other businesses to give a total substantial income. So one can say, that to succeed in GDI.ws one need to be creative and to go beyond what GDI has already started, be it a duplication marketing system, advertising, video viral marketing, social media marketing, article marketing, Blogging or what ever. To attract success in GDI you need to be unique….and I'll leave it at that.